Saint-Emilion – Bell Tower square, a balcony looking out over the town and the valley
The town first began to develop at the bottom of the hollow around the first monastery, and then moved up the hill to reach the top of the plateau by the 12th century, giving Saint-Emilion its configuration with the upper and the lower town, and a number of stairways linking the two.
Of all these steep passageways, two are particularly emblematic of the town. Located on either side of the bell tower, they are the "Tertres" (mounds" of Tente to the East, and Vaillants (stalwarts) to the west, the paving of which is said to come from the ballast stones of ships coming to collect wine from Saint-Emilion… In the middle of the local limestone, it is quite common to see big pebble stones from northern Europe!
Until the Revolution, Bell Tower square, also known as Place des Créneaux, was the site of part of the town's cemetery, laid out on different levels. It was then surrounded by a crenelated fortified wall with arrow slits (which can still be seen in the lower part), built directly above the façade of the monolithic church under our feet.
The ground level of the square was gradually raised as the tombs were layered on top of it: in the 12th century it was between three and four metres lower than it is today. So today we walk at the level of what was then the rampart walk! This evidenced by the fact that the flamboyant Gothic gate of the stairway tower which was added in the late 15th century opens out well below the square's current ground level.
Bell Tower square offers one of the finest views over Saint-Emilion, with the town arms of the upper town embracing the original hollow. Beyond the town, the panorama looks out over the Dordogne valley, which is almost seven kilometres (41/2 miles) wide, and on to the Entre-deux-Mers hills on the horizon.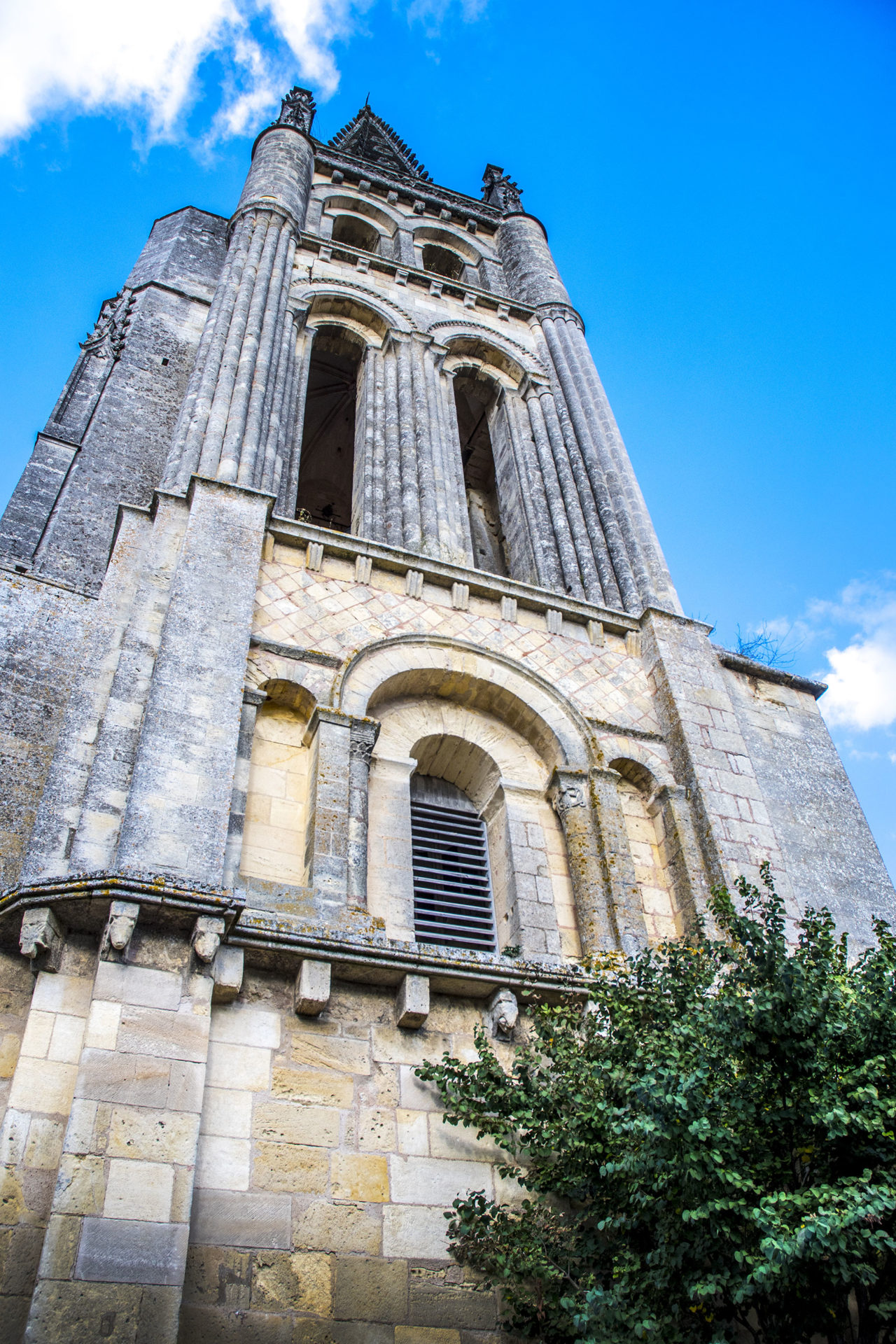 View the reading tables on the Jurisdiction map :
They are partners on this project