Saint-Pey-d'Armens – Saint-Pey-d'Armens' crosses
Saint-Pey-d'Armens is the western gateway to the Jurisdiction of Saint-Emilion. It was temporarily renamed "Darmens-Saint-Paix" in 1801. Located at the junction of the royal way from Bordeaux to Bergerac and the road to Libourne, from time immemorial this village has been one of the region's main crossroads of the major trade routes along which Saint-Emilion wines were transported.
For a long time, the crosses along the roads or paths were countryside stages, millstones for travelers. The one erected at the Saint-Pey-d'Armens crossroads even gave its name to the hamlet at the western exit of the town. The present-day mission cross with its fleur-de-lis decoration dares from 1872, but an older cross in this place was already shown on Belleyme's map at the end of the 18th century.
Amongst the sixty-odd crosses, mostly dating from the 19th century, which are scattered aroung the Jurisdiction's countryside, the one in the cemetery of Saint-Pierre-ès-Liens stands out especially. Certainly the oldest and most monumental of all, this cross is also one of the most outstanding in the whole Gironde area. It belongs to the family of cemetery crosses known as "Hosanna crosses" (after the Hosanna traditionally sung on Palm Sunday), which are very common in western France. Made at the beginning of the 16th century, its decoration is typical of the style of the transition period between the flamboyant late Gothic and Renaissance architectures.
This church of Saint-Peter, whose oldest remnants date back to the 13th century, was practically destroyed during the Wars of Religion. From 1570 to 1580, Mass was no longer celebrated and the inhabitants had to ask for the bells of their church back from Saint-Emilion, where they were being kept, to stop them from being smashed or thrown into the river like so many others were at this time. A few reused Romanesque sculptures adorn the rebuilt façade giving an indication of how the initial building was decorated.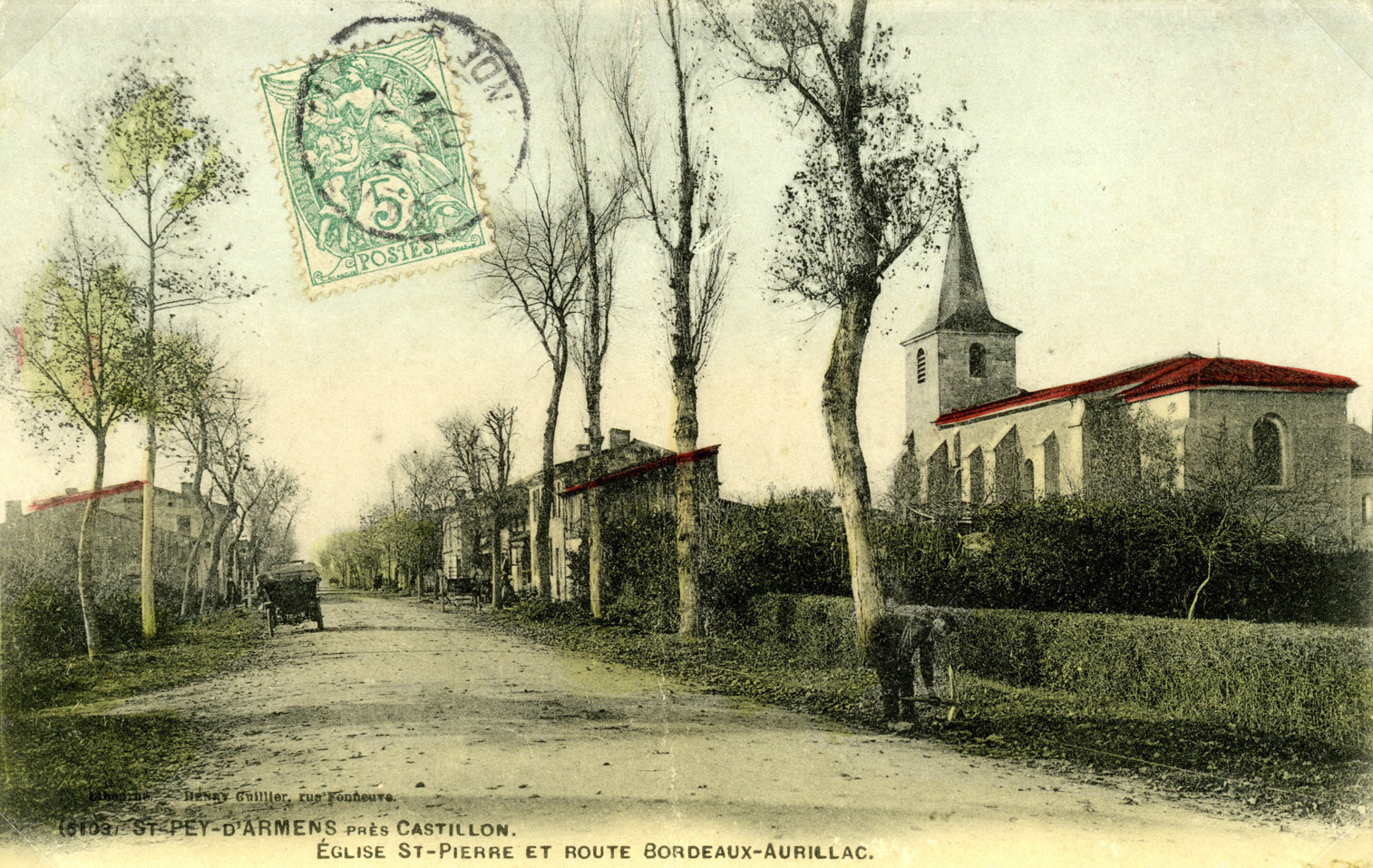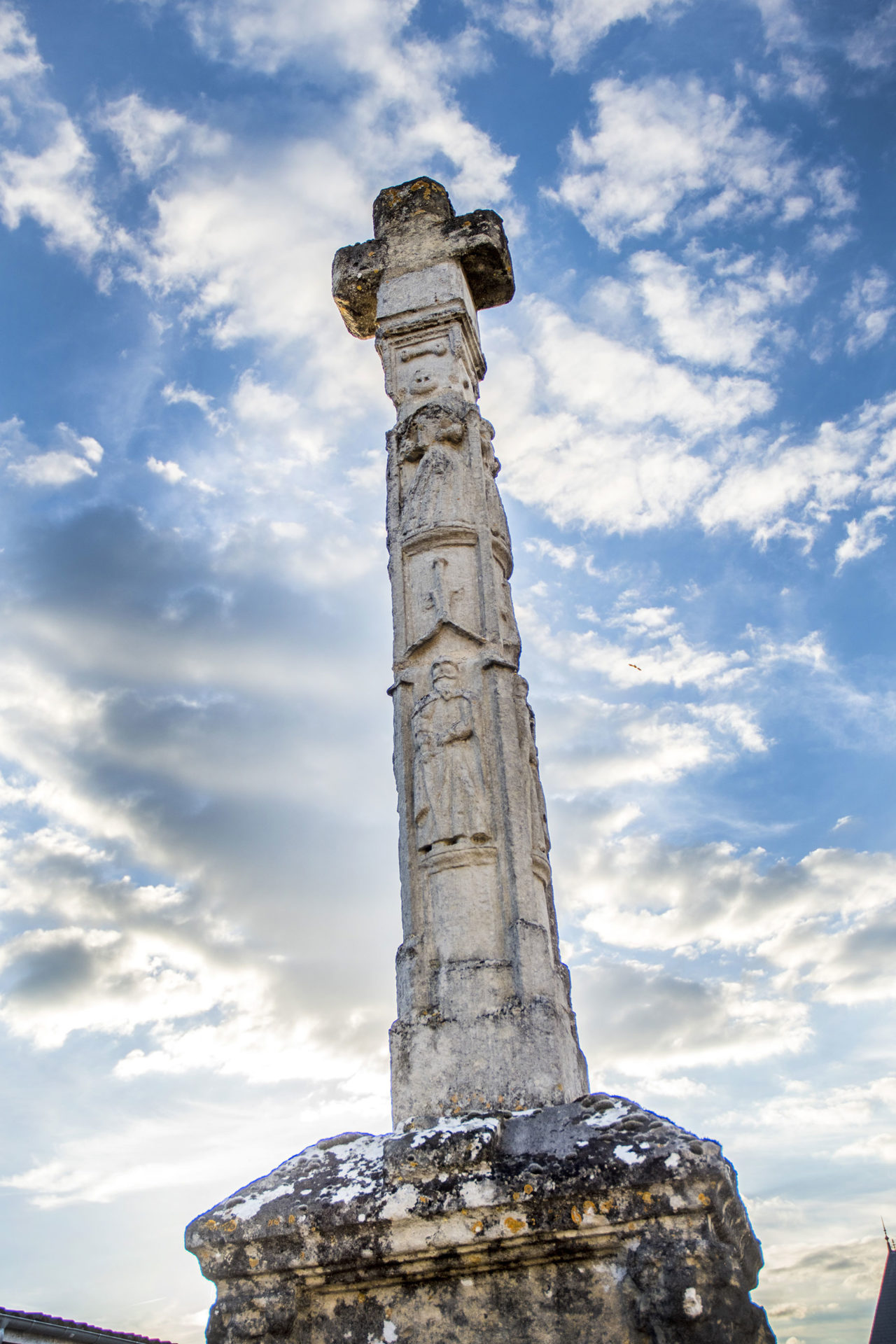 View the reading tables on the Jurisdiction map :
They are partners on this project